http://twitter.com/#!/T_Collard/status/275358586924834817
Welcome to athlete worship run amok. As Twitchy has reported all weekend, the coverage of Kansas City Chief star Jovan Belcher's murder/suicide has been marred by moral equivalence and sympathy for the athlete, who reportedly killed his girlfriend (and mother of his two-month-old baby) before turning the gun on himself. While the team made a token effort to honor domestic violence victims at its game today against the Carolina Panthers, fans embarrassed themselves by showing off "RIP #59″ signs and deifying Belcher.
Um. twitter.com/GOPfashionista…
— GOP Fashionista (@GOPfashionista) December 2, 2012
instagr.am/p/SvV_TrAKgf/ heavy on my mind today RIP Jovan 12/1/12#belcher #59 #jovan #jovanbelcher #kc #kansascity #chiefs
— Stephanie Boccuzzo (@babyphat4690) December 2, 2012
Belcher's locker before the game #59 #RIP twitter.com/P_Infranca93/s…
— Phillip Infranca (@P_Infranca93) December 2, 2012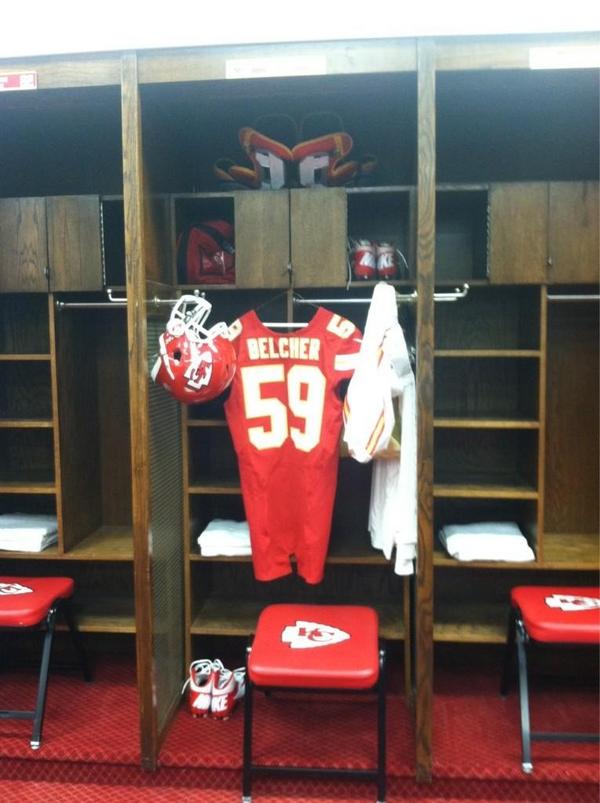 Using this Kansas City Chiefs Cup in memory of my cousin #JovanBelcher #59 #RIP #RIP.K we love yall! :'( instagr.am/p/SwAJlWtORB/
— MyDayIsDecember4th (@BKLYN_KINGson) December 2, 2012
Touchdown! #DothisforBelcher #Rip #59
— Kaitlyn Jennings (@kaitjennings08) December 2, 2012
I can only imagine how hard it will be for any Chief player to play today. Very tragic event for all. RIP Jovan Belcher, never forgotten #59
— Vince Murphy (@Murphh7) December 2, 2012
A Twitter user at the game noted that Chiefs players kneeled in the end zone — and the purpose was ambiguous enough that at least a few clear-headed fans in attendance expressed their dismay.
"@skipoliva: @pauld_anderson What's the crowd like today?" Business as usual. Heard a few boos when Chiefs' players took a knee in end zone.
— Paul Anderson, Esq.(@PaulD_Anderson) December 2, 2012
All the Chiefs took a knee in the end zone. twitter.com/PaulD_Anderson…
— Paul Anderson, Esq.(@PaulD_Anderson) December 2, 2012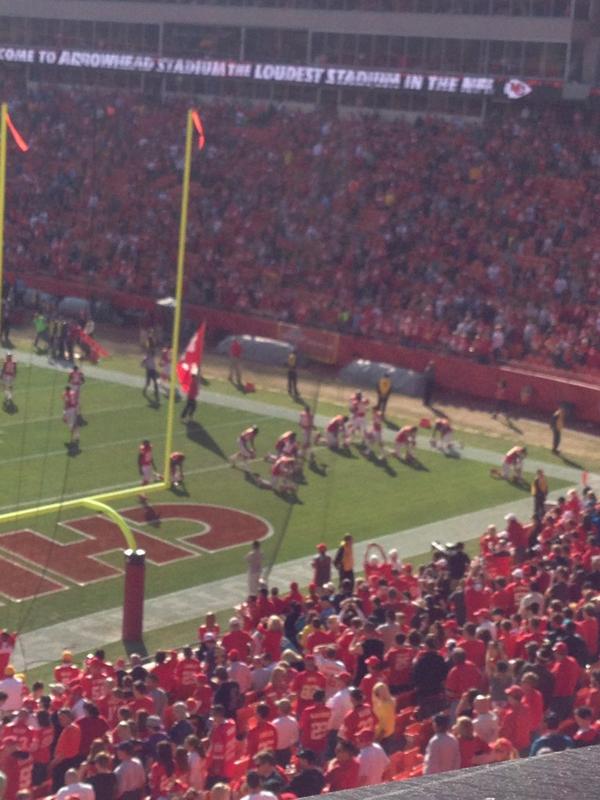 Thankfully, not everyone was emptying their Kleenex boxes over Belcher:
So sick of seeing rip #59 on twitter and facebook. Rip Kassandra, no love or sympathy for a murderer no matter how nice beforehand
— Josh Hall (@JHallKC) December 2, 2012
KC fans: Maybe don't hold #59 signs. Zoe isn't an orphan because of a car wreck. Her father murdered her mother and then killed himself.
— Ryan Standefer (@rstandefer) December 2, 2012
I understand if you were close to the guy, but dont go saying "RIP #59″. He killed his girlfriend… What has this world come to
— Colton Sullens (@ColtonSullens) December 2, 2012
The images from the chiefs game are an embarrassment to sports fans, really RIP 59 and "tragic loss #59″ signs? He.murdered.his.wife.
— mac harris (@macwharris) December 2, 2012
Remember the real victims:
I will never forget about you. My best friend, my Childers godmother. MY SOUL SISTER! ILY Kasandra Michelle Perkins. twitter.com/MoniBaddBlasia…
— BaddBlasian Inc. (@MoniBaddBlasian) December 2, 2012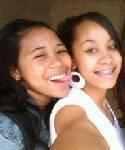 RIP Kasandra Michelle Perkins
— Rhoda Fordjour (@RhodaFordjour) December 2, 2012
May your soul rest in peace Kasandra Perkins. #RIP
— lona michelle (@lona_michelle) December 2, 2012
***
Related:
Kansas City Chief Jovan Belcher reportedly shot his girlfriend then committed suicide
Eek: Kansas City Chiefs' Twitter account tweets 'Panther crunch' photo in wake of tragic shooting
'Jovan Belcher' Twitter account raising money for his daughter is reportedly a fake
Jovan Belcher murder/suicide report revives debate over concussions and mental illness
Twitter users slam ESPN for Jovan Belcher tribute
CBS takes heat for its insensitive coverage of the Jovan Belcher tragedy
Read more: http://twitchy.com/2012/12/02/disgusting-chiefs-fans-pose-with-rip-59-signs/