Face it. It's kind of hard to impress people with material goods when they've seen half the planet.
Avid travelers who board flights to far-flung destinations across the globe each year are notoriously tricky to shop for when birthdays and holidays roll around. After all, it's kind of hard to wow someone who has seen everything from the Eiffel Tower to the Sahara Desert with some knick-knack wrapped in pretty paper.
We can't just go to their birthday parties empty handed, but what are we supposed to do? Use their experiences to our advantage, of course! Okay, that sounds horrible, but hear me out. Thoughtful gifts that remind them of favorite their trips (and help them plan their next one) will never go unappreciated. Here are a few ideas to help get you started!
1. This cork globe doesn't just look great. Your favorite traveler can push thumbtacks into every country they visit until the whole world is covered in pushpins!
2. The Scratch Map gives users the satisfaction of revealing a beautiful, colorful map by scratching off the countries they cross off their lists.
3. Photos are the best souvenirs, so why not hook your loved ones up with a network of professional photographers from around the world who can help them immortalize their adventures just about anywhere. Learn more on Flytographer's website!
4. Speaking of photos, give them this slim, portable external hard drive that they can fill with pictures as they go.
5. Find me one traveler who wouldn't love their very own GoPro.
6. If you need a last-minute gift or a stocking stuffer, these adorable planet socks will do the trick!
7. No one really likes sleeping in hotels and on planes, but you can help tired travelers relax with a sleep kit full of things like earplugs, sleeping masks, neck pillows, and even battery-operated white noise machines.
8. One essential that's often forgotten about is a decent towel. This portable, ultra-absorbent travel towel folds into an iPhone-sized pouch!
9. The Platypus PlusBottle is a reusable water bottle that can be folded up when it's empty to help adventurers save a few bucks and travel lightly.
10. Travel memoirs are great reads, and they can help people nail down their next getaway! This one by Nate Damm would be a great place to start.
11. There's nothing quite like going back and reading your own accounts of adventures abroad, which is why nice journals make great gifts.
12. Help them stay organized with this awesome diary designed with ticket stubs in mind.
13. Getting a taste of local culture at markets is always fun, and it's even better when you have a lightweight tote on hand to stock up on knick-knacks and culinary treasures.
14. If your traveler has a thing for beer, this brewery map of the U.S. will make that empty wall in their apartment look nice and give them a little road-trip inspo!
15. If vintage-inspired photos are their jam, the Diana Camera would make the perfect present.
16. Three words: travel mini bar. Enough said.
17. Drink the pain of flying away with this gin and tonic kit that's carry-on friendly!
18. The Ollo Clip 4-in-1 Lens will help them step up their iPhone photo game.
19. This durable, multi-purpose sack that can easily be attached to a bike would be greatly appreciated by anyone who loves visiting all the world's major metropolitan hubs.
20. Kammok makes sturdy hammocks that are insanely lightweight, which is every camper's dream.
I don't know about you, but all of this travel talk makes me want to hop on a plane right now! Which of these gifts will you pick up for your favorite wanderer?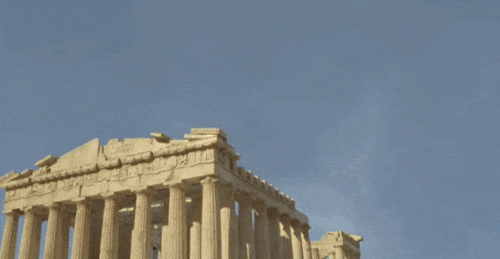 Read more: http://www.viralnova.com/travel-gifts/